6. 10.

2020
Sailing holidays in the Caribbean
Would you like to experience your dream voyage? There is no better place on earth than the Caribbean! This most-visited location in the Caribbean Sea is ideal for your exotic sailing holiday. Lovely warm sea, beautiful sandy beaches, crystal-clear water, palm groves and a myriad of sea creatures in the coral reefs. You simply will not find a more exotic place!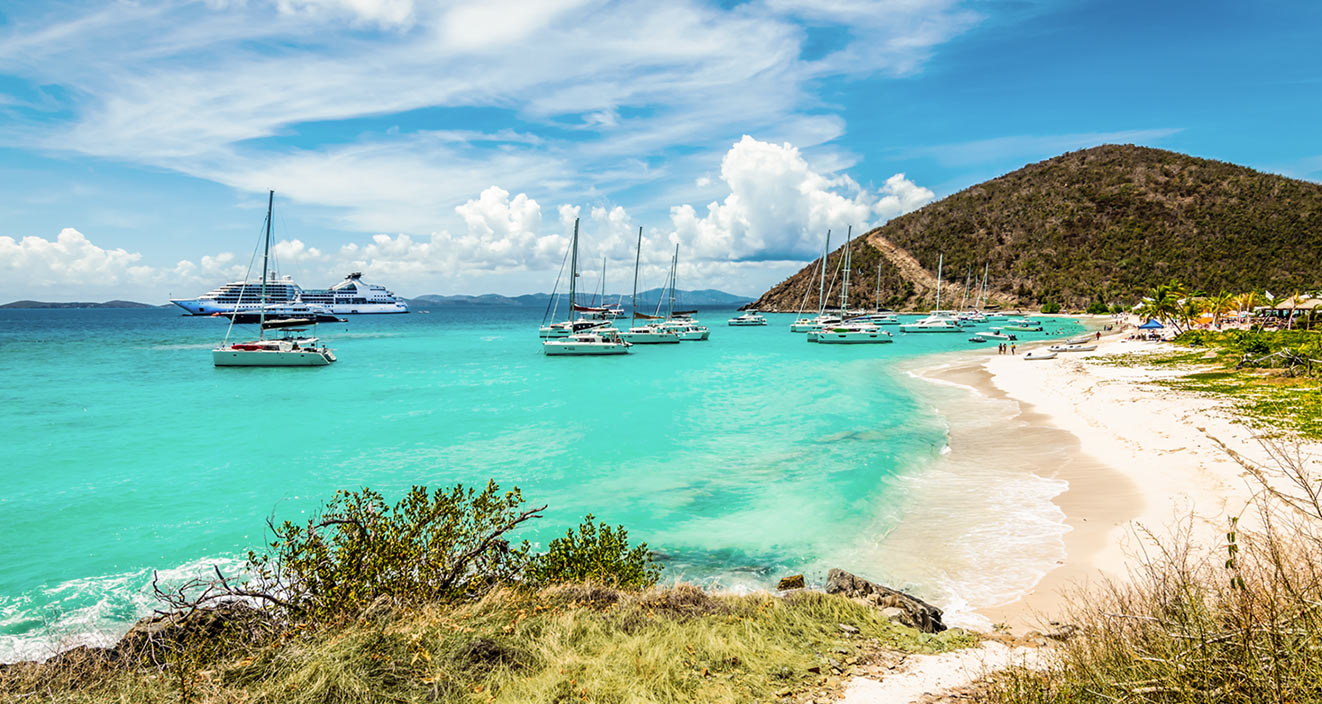 Experiencing the Caribbean on a sailing boat need not be just a dream
Sailing holidays in the Caribbean are also suitable for families with children. This is in particular due to the short distances between islands (e.g. the Grenadines, the British Virgin Islands or the Bahamas – the Abacos) and the individual beaches, where you can sunbathe, swim and scuba dive to your heart's content. The location is however also suitable for sporting yachtsmen. A sailing holiday in the southern part of the Lesser Antilles or near the Windward Islands is, with the strong trade winds there, a truly adrenaline-fuelled experience and test of your skills! If you don't feel that you are up to setting out on your own, you can book a sailing holiday with a professional captain. The best time to sail is from the middle of November until the end of May. It is cold at home at that time of year and wonderfully warm in the Caribbean Sea, so why not come and warm up here?
Discover the beauty of the islands
You will come across countless places of natural beauty on the islands, e.g. volcanic peaks, deep valleys, rainforests and even deserts. You will find here British fortresses, Spanish cathedrals and fortified ports. Each island is simply unique.
Prepare yourself for the voyage here in Europe
Travelling to the Caribbean is not exactly cheap and not many people can afford an expedition like this. If you are planning to visit this region, it would be a good idea to try out your yachting skills properly at sea a little closer to home. A great destination in which you can hone your yachting skills is Italy. This country is very attractive to yachtsmen. You will be surprised how many charming places are hidden in the Aeolian Islands, the Aegadian Islands, the city of Cefalù or, for example, Palermo. These include long sandy beaches and picturesque little towns and ports, among other things boasting wonderful cuisine. Contact our company to arrange reservation of the boat of your choice, one which meets all of your requirements. Just write to let us know which boat you are interested in and the date on which you would like to set off on your dream holiday. 
Sailing holidays are becoming more and more popular every year and that is no surprise. When you too discover the beautiful sights offed by coastlines seen from the deck of a yacht, traditional holidays with traditional accommodation will no longer seem so appealing!